So this week me and Darren decided to get out of the office and attend one of the many local tech events been run in Belfast. "Go Crowdfund Yourself" hosted by TechstartNI took place in the recently refurbished Ormeau Baths and brought together a range of experts from local companies who have run successful crowdfunding campaigns, to industry insiders like Darren Mulvihill who works as Senior Equity Fundraising Manager at Crowdcube: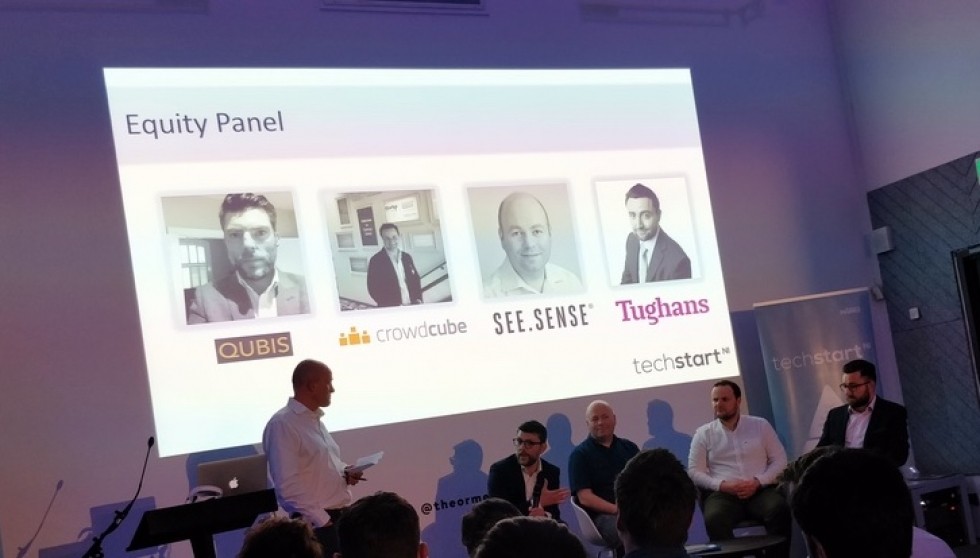 So What is Crowdfunding?
Over the last number of years we have seen an increasing number of new and established businesses turning to crowdfunding. Simply put Crowdfunding is the process of raising money from a large number of people who each contribute a small amount to help you reach your end financial goal. These are usually run on websites like Kickstarter, Indiegogo and Crowdcube.
Types of Crowdfunding:
On the night the main two areas covered where reward and equity based crowdfunding but there is also donation which has been made very popular through services like JustGiving.
Reward:
Platforms which use the reward method include Indiegogo and Kickstarter, this "Rewards" contributors with perks for different levels of funding. Both Modius and SeeSense have taken part in reward based crowdfunding. For example SeeSense's most recent campaign on kickstarter. If you pledge £25 or more you will receive an early bird release of their ACE rear light or if you pledge $498 to Modius on Indiegogoyou would receive one of their headsets which helps reduce body weight.
You can find out a bit more about reward based crowdfunding here.
Equity:
Equity crowdfunding allows people to invest in early stage unlisted companies (not listed on the stock exchange) in return for shares, or other types of financial incentives. As a shareholder you would have partial ownership of a company and stand to profit if the company does well but you also stand the risk of losing all or some of your investment if the company fails.
In the past investing in new companies was only available to the wealthy, venture capitalists and business angels. With the increased popularity of platforms like Crowdcube these investments are now available to a much larger cross section of the public.
You can find out a bit more about equity based crowdfunding here.
Donation:
Although not covered on the night donation based crowdfunding is probably one area most of us have already experienced, be that running an event or donating. Donation based crowdfunding has become increasingly popular in recent times making it easy for charities and individuals to accept donations online through sites like justgiving. In this case the individual who donates the money will not actually receive anything in return, other than that nice warm feeling of having done something good.
Hints and Tips
If you are interested in running a successful crowdfunding campaign then here are a few tips we picked up at the event:
Choose the correct platform.
Will your campaign be rewards based or equity? Who is your audience and does any of the platforms cater to this demographic better than another.
Pitch & Story
Get your story right and you will grab the attention of potential investors right away. How will your product or business idea benefit the investor? Let them know who you are, what you plan to do, where the idea originated and what problem you're solving. Outline your concept, the benefits and demonstrate exactly how it works. All participants strongly advised getting a good video created as it offers a great way to talk about what you are offering and connect with potential investors.
Rewards
If you are going down the route of rewards based crowdfunding think carefully about your perks. You will want to offer a fair return on investment while also being confident that you can fulfil them. Modius told a story of getting an investor from Antarctica meaning they would have to ship their headset to the backer, luckily for them it turned out to be a mistake and they only had to have it delivered to Antrim. If you have the right perks at the right price then it can be the difference in receiving a pledge or not.
Setting your funding Goal
The majority of platforms work on an all-or-nothing funding model meaning, if you don't reach your target you don't receive any funding. As this is the case it's important to think about how much money you need to get your business up and running and how many people you feel will be willing to pledge. Also as mentioned on the night you don't want to set the goal to low meaning you have to keep going back to your audience asking for more money.
Leverage Friends & Family
Although you may attract the attention of new people with your campaign, a lot of the initial support is going to come from those who already know you. People are more likely to back a campaign where there is already other backers so get your friends and family out early and help put other potential investors minds at rest.
This is the same in some extent on the equity model where you are advised to have secured between 25-50% of your funding before you launch your campaign and in some cases this is a requirement.
Promotion, Marketing and the Press
Like any business or product without adequate marketing you are probably going to struggle to succeed. Get your story out there, tell people about the product and how they can get involved. Use your social media channels, reach out to the media and bloggers. This will not be easy but driving publicity around your product and crowdfunding efforts will ultimately help you reach or exceed your goals.
Wrapping up
Although we have no plans for crowdfunding any time soon it's always good to hear what other people are doing and what we can learn from their success/failures. Hearing how local companies like Mobius, SeeSense and Qubis each made the leap into crowd funding, the planning and preparation involved before they launched their campaigns to achieving/surpassing their targets was both inspirational and informative. Also the free pizza and beer was a nice touch at the end.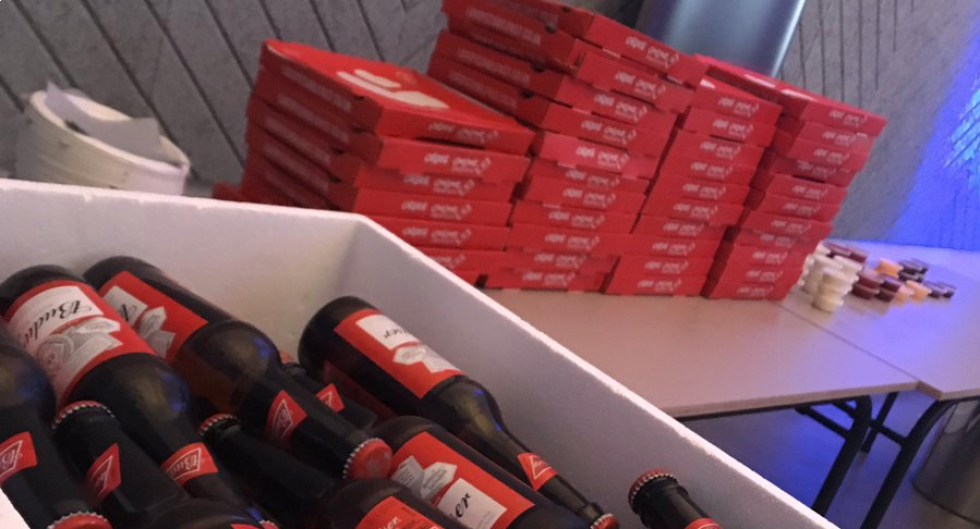 Hope everyone is hungry, pizza and beers are ready to go 🍕#GoCrowdfund #networkingpic.twitter.com/DtTcp3tQRK
There was so much covered on the night it would probably take a few blog posts to cover but hopefully you have found this useful and maybe we'll bump into you at some of the future events we plan to attend.